Pregnancy within the Lotus
Are you ready to transmute your fear into confidence? feel deeply connected to soul, baby and partner? and be blissed out throughout your sacred pregnancy?
NEXT CLASS BEGINS MONDAY, MARCH 11TH. RESERVE YOUR SPOT NOW. SPACES ARE LIMITED AND WILL FILL UP.
Pregnancy within the Lotus is a class for moms to be to prepare for a powerful birth and blissed out pregnancy.
The Lotus flower is one of the most beautiful flowers in the world. Yet, it only grows in dark, smelly mud most commonly referred to as shit.
During pregnancy, you have a unique opportunity to delve into the "mud" of your own life and rise as a strong, beautiful, joyful woman who moves with grace, power, beauty and births in her own life-affirming way.
When you take this class, you will be stepping into a 6 week transformation that will result in a pregnancy that feels simply delicious and a birth that prioritizes both a healthy baby and a glowing mother.
At no other time in life are you, as a woman, so in tune with your powers of creation.
This class will help you reside in pure feminine strength, beauty, power, be deeply connected to self, baby, family, partner, your sense of wonder, and amplify your ability to relish a new beautiful body with confidence and gratitude.
This will be a combination of inner and outer lives uniting. This is not just a physical journey, but a spiritual one as well. At the end, you as mother will be different and your child will be here on earth. We will embrace that
birth is not an event, but a deeply transformative journey.
Being pregnant and birthing a child is the most important and personal experience of your life.
It is defining.
It has potential to be the most empowering experience of your life.
It's time for a heart to heart.
Do you ever...

Struggle with feeling connected and grateful for your body as it is growing, changing and taking on a new job or do you find that you automatically criticize yourself when you see your reflection?
Feel like you are missing something sacred as you complain about how you feel and spend your time worrying about what is next and if you will be capable of handling it?
Have lingering feelings of being defeated and deflated after a previous painful birthing experience that are making it too painful to enjoy this pregnancy?
Worry that you are broken or incapable of having the birth or pregnancy that you have dreamt of?
Or have a fear that you would never tell anyone that you are somehow unworthy or not good enough of the child in your womb?
Do you ever...
Look at your relationship and feel dreadfully lonely on your path in this pregnancy?
Desire a foundation of love and support yet feel like you are doing it alone?
Read birth stories of other women that are beautiful and empowering and feel like this could never be your experience?
Feel detached from your inner wisdom and lack clarity and confidence when it comes to knowing the perfect path for you and your baby?

If any of these resonate with you, I'm here to say I get it. It happened to me too, and I see you.
Mediation
+
Journaling
+
Beautiful Self Care Practices
+
Wisdom and guidance from midwives, doulas and spiritual leaders
Here's what researchers at the University of Minnesota and Berkeley found out about meditation and pregnancy:
Less pain during labor.
Less complications during birth (included decreased risks for an emergency c-section due to non progression of labor).
A shorter birth.
A decreased risk of post-partum depression.
I am committed to helping you develop a practice of self-care that will create a measurable change in your birthing experience.
How does this course work?
Each week you will have a new meditation to help you ground into your birth experience, journaling prompts to help you explore your own emotional journey surrounding birth and practical exercises to help you plan a dream birth, communicate effectively with your birth team and practices to help you manage and cope with pain during labor.
Birth is already written in your DNA, I am here to help you access the wisdom that is already inside of you.
Meditation lowers stress hormones such as cortisol and adrenaline and increases your natural pain relievers, endorphins and the hormones that create a sense of calm and peace, melatonin and DHEA.
High levels of cortisol have been associated with many health and pregnancy complications. Including early and late births, low birth weight, babies having difficulty breathing at birth, lower Apgar scores, failure to progress during labor, and increased c-section rates.
While you cannot control everything that causes stress and pain during birth and life, you can change how you process it, and thus change how it plays out physiologically in your body.
Think about how a gardener can take trash, turn it into compost, and then use it to nourish the healthiest and most vibrant garden.
So you can take the mud of your own life, and transform it into the nutrients that will nourish your soul and nourish your baby.
It doesn't happen all on its own. It takes both concentration and effort.
Yet, it is something that everyone can practice and develop.
It is a practice YOU can develop.
Are you ready to prepare mentally and emotionally for birth?

Meet the course creator, Suzzie Vehrs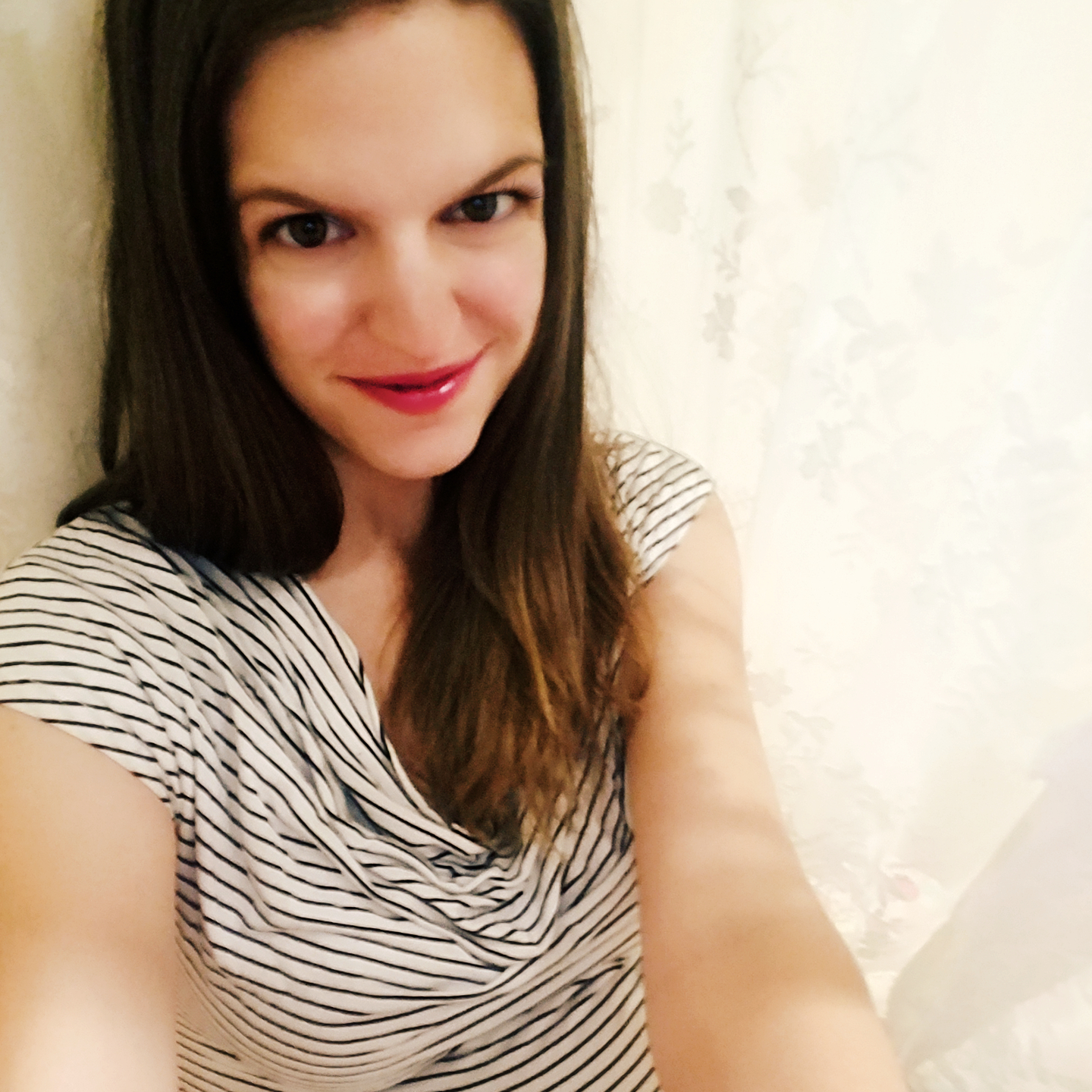 My first pregnancy was very difficult. From the very beginning, through the emergency c-section, through the first 1.5 years of being a mother. I trusted with absolute faith my care provider, even when they told me it didn't matter what I ate, it didn't matter what classes I took, it didn't matter what I did, birth would happen one way or another and they would keep me safe.
I suppose that was partially true. All charts would indicate a healthy mother and baby. Yet what doesn't show in a chart is the post partum depression, the disconnection I felt from myself, my baby and my partner. I silenced the subtle nudges inside of myself that said I deserved more, that this was my birth and what I did, said, believed and WANTED mattered very very much,
I know this now. Birth is so much more that a straight line from a place of no baby to baby in arms. It is much more like a triangle. With point A and B connected by spirit, faith, connection to the divine and the community. It is deep and it is true.
Birth is written in our bones, it is written in our DNA and it is a time to birth ourselves as mothers.
As I work with mothers now to help them fully embrace this time of birth and create an experience that honors a healthy baby and a healthy mother, I know this more than anything else, you are the leader, you are the guide, every around you is there to support you - not the other way around.
Speak up when something doesn't feel right.
Leave if your birth team is not the right one.
Take the time to nurture your heart, soul and body.
Cherish this magical time of creation, when you get to be a part of a miracle beyond yourself.
You are sacred. You are divine. You are MOTHER.
Pregnancy and birth should not be scary. Challenging? Yes. Life transforming? YES. when it is all said and done, you should feel whole, complete, accomplished, powerful, sacred, precious, capable.
This course was created to gift an experience where the difficult emotions are not ignored, but not allowed to rule. Your personal challenges are exactly the gifts that can help your rise to your most joyous state. This class will help your reclaim your pregnancy and birth experience from the very beginning to the very end.
Your pregnancy matters. Your birth matters. You matter. Never forget it.
she wrote her own story
AND IT WAS BEAUTIFUL
Module 1
In this week you will lay a foundation to be ready to dive deep into the spiritual and emotional transformations that come with embracing a divine pregnancy experience.
You will begin practices that will help you see past the surface layer of who you present to the world, and begin to build a relationship with yourself at a soul level.
You will begin to explore the connection between your mind, body and soul and awaken your ability to dream, to desire and to bring into the world experiences that serve you.
Featuring: Guest Speaker Christina Fletcher
"The Spiritual Journey of Pregnancy"
---
Module 2
In this week we will talk about some of the biggest and most common fears women hold around their pregnancies: about their safety and ability to physically birth a baby, about their connection in their relationship and about their abilities to meet the needs of their child.
You will learn how to send roots into your doubts. Discover how to bring those doubts to the surface and how to release them in ways that leave you with the ability to bloom and step into your beautiful divine potential as a mother.
Your fears and doubts are your guide to the unique emotional work that is required of you in your pregnancy. As you go through this module, you will learn how to transmute your doubt into light and have the ability to flow with your pregnancy.
You will specifically work through 5 fears that you hold in this week.
Module 3
This week is all about learning to build a loving and nurturing relationship with your own body. Your body is a temple of creation. From 2 tiny cells it is creating a body and merging a spirit into that body. Your body is proof that you are divine, that you have the ability to create, that you have more power than you have ever imagined. It is time to treat this gift with the love and devotion it deserves.
You will establish rituals that will flood your body and you baby with feelings of appreciation and love.
You will have a history lesson about birth and our country and find out exactly why there is so much distrust of a women's body and ability to birth in our culture and disgust when it comes to women's divine creation abilities. You will learn how to rid yourself of any of these beliefs that you hold to be true and that are obstructing your way to having a blissed out, spiritually infused pregnancy.
You will explore the power of your yoni (your vagina) and hips to expand, to bring joy and to act as a gateway for life as you birth your baby into the world

You will receive a simple yet beautiful guide to using aromatherapy safely during pregnancy to have a totally blissed out, awesome feeling body all 9 months.
Module 4
Now that we have worked through several layers of doubt, shame and fear in regards to pregnancy and birth, it is time to dream, plan and create. You have the ability to create so much more than a body. You create an entire experience for you and your new baby that will be the foundation upon which your relationship is built.
This is the week we will tap into your creativity and design the birth experience of your dreams.
You will use art, pinterest and journal prompts to discover the feelings and emotions you want in your birthing room.
You will learn how to take these ideas and turn them into reality.
You will create beautiful affirmation cards to encourage you in your birth experience.
Module 5
Once you have a dream, it is important to know how to protect it and nourish it. You would not plant a seed and then withhold water, tell it every day it cannot grow and allow others to step all over it and expect it to grow.
In this week you will learn how to set strong boundaries. If you are going to live and birth authentically, you must be able to separate emotionally and physically from those who are carrying around too much pain from their own experiences to understand the beautiful possibilities that are available for you.
You will explore how to set and hold energetic boundaries and protect your heart from others energy. As you have been doing a significant amount of soul work by this week, you will feel confident as you step out of co dependent relationships and allow others to do their own soul work.
Through meditation you will learn how to create a place of peace within you that you can return to at anytime. You will also learn how to set up an energetic sheild to protect yourself when you will be entering places of criticism or stress.
Module 6
The last week will focus on how to bring your partner into this soulwork. You did not create this baby on your own, and if you choose, you can bring you partner with you into deeper and deeper levels of connection and creation.
You will establish deeply nourishing routines with your spouse and baby that will flood you all with bonding hormones, positive thoughts and a deeper honor and respect for each others divine nature.
Your partner will receive a guide on his responsibilities in the birthing room, how to support you emotionally, the right questions to ask to know your needs and how to step into his supportive role as you enter you pass through the most vulnerable and powerful experience of you life.
Together you will create and sign a 100 day pact to prepare to support each other and make sure that the first 100 days after the baby has arrived are days that honor the unique needs of each individual. You will have a chance to dive into each others hearts and learn exactly how to support each other at a soul level during this foundational and often chaotic time.
Benefits of completing this course:
Less pain in labor and delivery as your body will be flooded with hormones that help birth flow instead of the hormones released when you are feeling fear which change the pace of labor and make it more painful.

Women who prepare spiritually for birth are less likely to experience post partum depression and are more likely to recognize it and better equipped to handle it if it is part of their experience after birth.

Your relationship with yourself and with your partner will be forever changed. Once you learn how to abide in love you will never return to a place of self doubt and brokenness.

The connection and ability to flow with your body that you develop within this course will lessen your likelihood of tearing.

As I led new mom groups for 2.5 years after my daughter was born, I observed that about 1 in 4 moms I spoke to had a traumatizing, demoralizing birth experience, many even resulting in PTSD. This course will help you identify with a positive experience and surround yourself with a team of people that will get behind your vision. You will have the boldness to speak up for your needs and prepare for birth in a way that you are very unlikely to have this type of experience.
Your Instructor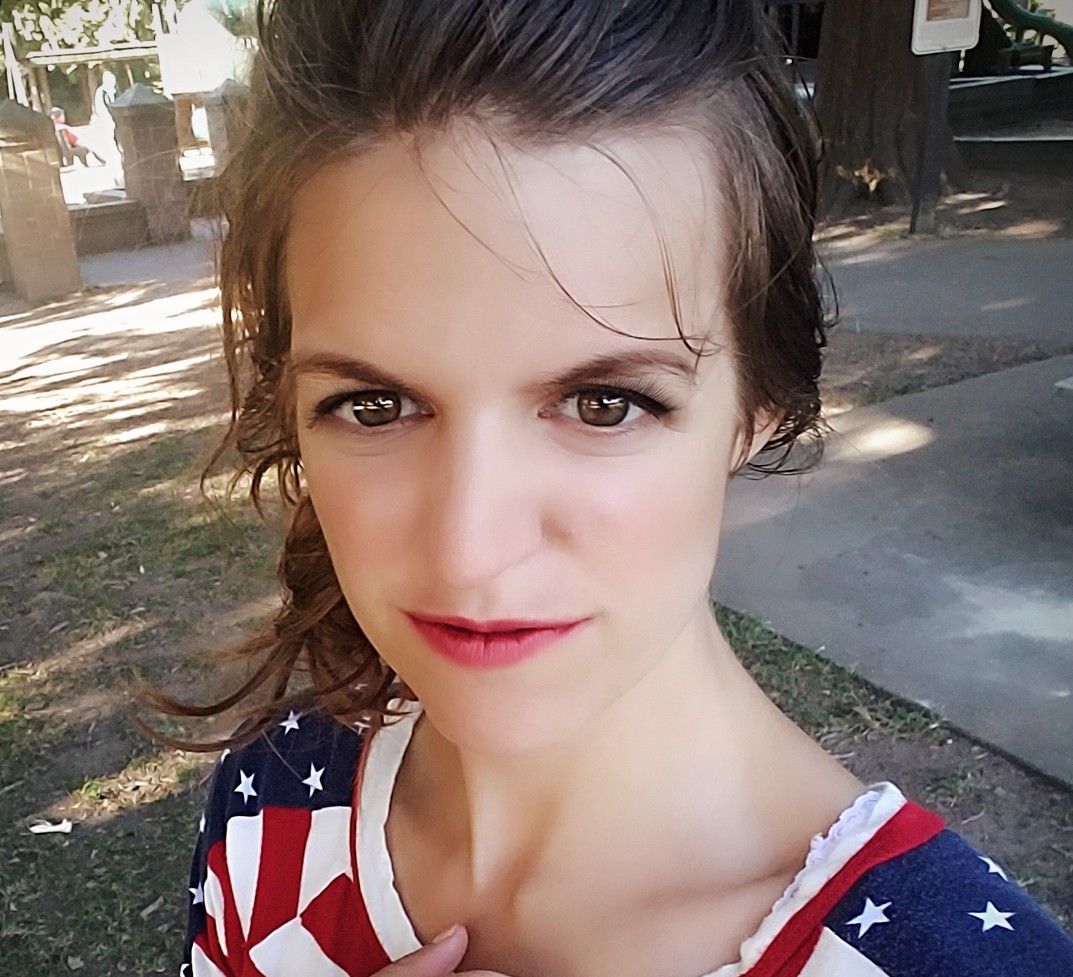 Suzzie is a wife and mother. She spends her time playing with her little one, studying the art of healing and is deeply passionate about defending the spiritual, physical and emotional journeys of pregnancy.
Frequently Asked Questions
When does the course start and finish?
The course starts now and never ends! It is a completely self-paced online course - you decide when you start and when you finish.
How long do I have access to the course?
How does lifetime access sound? After enrolling, you have unlimited access to this course for as long as you like - across any and all devices you own.
What if I am unhappy with the course?
We would never want you to be unhappy! If you are unsatisfied with your purchase, contact us in the first 30 days and we will give you a full refund.
This class is a spirutal awakening during pregnancy? What does that mean, is it religious at all?
This class will connect you to that part of yourself that is connected to the divine. There are principals that are found in every religion that this class will help you develop. Do you have faith in the unseen? Are you connected with your creator, or source and do you see yourself as a beloved extension of that creator? Can you be still? Can you ask questions? Are you open to receiving blessings? Do you act from your own sense of knowing and spiritual strength or are you living up to some else's 'shoulds'? All of these practices are found throughout each and every religion. This class will help you spend time developing each of these areas of your spiritual life. .
Do you gaurantee a certain birth outcome?
Birth is unpredictable and every woman and child has their own set of physical, emotional and spiritual needs. This class will help you feel into your own unique needs and make sure that you are doing things the way that makes YOU happy. You will also learn how to let go and flow with what options life gives you. Beyond a specific birth outcome, or specific type of birth, there are things you will carry with you from your birth experience for the rest of your life. You will remember the quality of your relationships. You will remember the places where you learned that you were supported beyond your greatest imagination. You will remember the trust you built in yourself and your community. Birth is a journey. And like any epic quest, you will not be the same as you were at the end of the journey as you were at the beginning. This class is about making sure that your birth story is not reduced to the specifics of 1 day, but is a 360 degree experience. Full of love for who you are in this moment and full of love for your journey as it unfolds. You will learn how to encircle the woman you are today in love, knowing that tomorrow she will be a new woman.
She is grounded, yet she flows
She is powerful, yet vulnerable
She creates her own destiny
She writes her own stories
She is divine
She is sacred
She is mother.